Do you enjoy electronic boards games like me? Well Slitherine recently released Heroes of Normandie for iOS and it is definitely one you should look into. The game has been available for some time on Steam.
In the game you are the commander of a small squad of troops during the D-Day invasion. You will set up your squad from the cards available. You will then place them on the board. Each game will have different objectives. Needles to say, this is a turned base strategy game. I did get a preview copy and have just got into it.  The graphics, gameplay and board layout are all well done.
The game comes with a number of nice options:
Single Player
Multiplayer
Difficulty Setting
Game Editor
Player Accounts
Player Ranking
One expansion currently available and with another on the way
One of my favorite sites, Pocket Tactics, has done a review of the game and also has done an interview with the team behind the game.  I recommend both posts to get a nice overview of this great game.
Check out the trailer and download links below.
Download for Steam: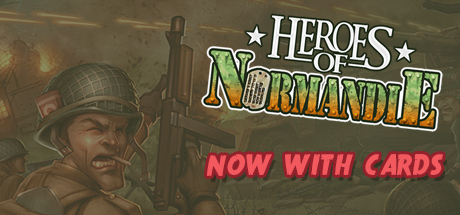 Download for iOS: