App Name: MetaTrader 5
Developer: MetaQuotes Software Corp.
Cost: Free
App Market: Google Play
Review:
The greatest thing about Android smartphone is that you have it with you all the time. It is wonderful to be able to check the scores, order movie tickets, get directions, or check your emails. Well for the investor it is important to keep up with the market. MetaTrader 5 for Android, is an app that allows you to trade in the Forex and Stock markets or monitor your account and trading history.
MetaTrader 5 by MetaQuotes Software Corp is a B2B software development company established in 2000. MetaTrader was first developed for the PC and was ported over a few years ago and was well received in the financial circles. MetaTrader5 is the newest version of  that software and has been completed updated. If you have an iOS device, there is a iPhone version of the app also.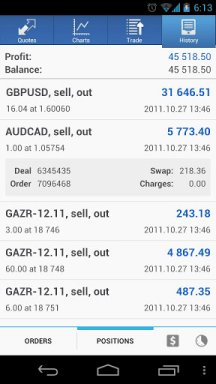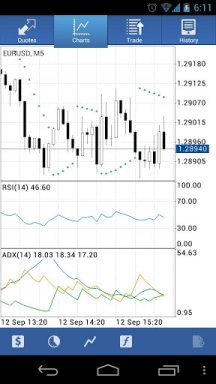 The app is very easy to use. When you first open it, you will be given the option to log in to an existing account or create a demo account to see how it works. The interface is very clean and simple to navigate. The main tabs are
Quotes — prices of financial instruments
Charts — price charts
Trade — state your account, can also manage trade positions, pending orders
History — trade history
Within the app there are a number of settings you can adjust such as line types, show volumes, show trade levels. The app has push notifications that can be used. This is the reason why this app has been successful- it is built to do one thing and do it well. No extra fluff.
For traders, who trade on the Forex and Stock markets, the app provides a very convenient way to keep track of accounts. Not sure if I mentioned this but this app will connect to your MetaTrader5 account on the PC, so no need to enter things twice.
Another great aspect to this app is their website. MetaQuotes Software has put together a very informative and helpful site for beginners.
If you are active traders and would like a way to keep track of your strocks or actively trade on your Android phone or tablet, MetaTrader5 should handle your accounts easily.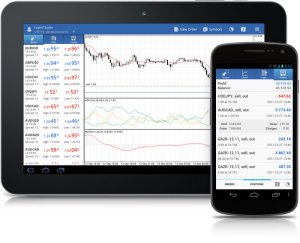 [social-bio]